Impressum
IMPRESSUM
Inhaber:
Jacqueline Savelkoul-Braakman
The Log Cabin
Bergstrasse 2
52538 Selfkant- Hillensberg
Deutschland

Tel.: +49(0)2456 9779337
E-Mail: info@thelogcabin-patchwork.com

Umsatzsteuer-Identifikationsnummer gemäß § 27 a Umsatzsteuergesetz: DE184624455

Plattform der EU-Kommission zur Online-Streitbeilegung: https://ec.europa.eu/odr

Wir sind zur Teilnahme an einem Streitbeilegungsverfahren vor einer Verbraucherschlichtungsstelle weder verpflichtet noch bereit.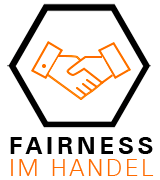 Mitglied der Initiative "Fairness im Handel".
Nähere Informationen: https://www.fairness-im-handel.de

Verantwortliche/r i.S.d. § 55 Abs. 2 RStV:
Jacqueline Savelkoul-Braakman, Bergstraße 2, 52538 Selfkant- Hillensberg
Languages

Nederlands
English

Deutsch
Guestbook
15-09-2017

- Jacqueline, you have a panel that I like, would like... 

read more

19-06-2016

- Hi Maria,

Sure I remember you.

Send me an email on info@thelogcabin.de

kind... 

read more
New message
Studio 180 Design
Discover our NEW Studio 180 Design Rulers, and get so excited as we.